Even though you may live on the other side of the world from your alma mater, there are many ways to stay connected. The newest of these are, of course, offered through the Penn Wharton China Center in Beijing. The Center is open for alumni use from 9:00 am to 5:00 pm Monday through Friday*, so feel free to stop by if you are in the neighborhood.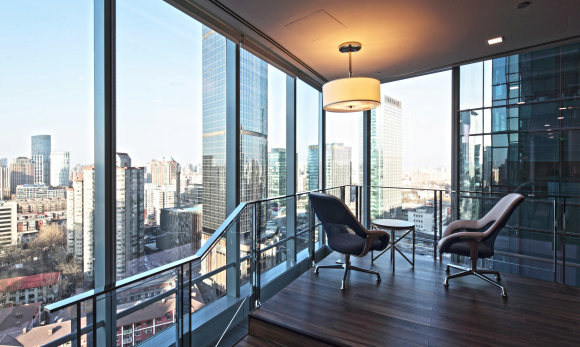 The services and amenities available to alumni at the Center include:
Lounge area with internet access
Small event space (max. 100 people – available by prior arrangement)
Meeting rooms (available by prior arrangement)
Assistance arranging local travel services (for alumni living outside of China)
Assistance arranging Chinese interpretation and translation services
Assistance arranging local printing support (name cards, brochures, etc.)
Notification of events with Penn faculty and alumni held in Greater China
Support opportunities for Penn and Wharton-branded events in Greater China
Access to consulting services that include group viewing and discussion of Penn and Wharton webinars
Please note that facility use is based on availability. Some services will carry a nominal fee to cover part of the cost. Please contact the Center for details.
If you have an idea for services you would like to see offered or an event you would like to see held at the Center, please let us know.
*PWCC is closed on Chinese national holidays.