Wharton engages today's business executives in two ways, through open-enrollment programs in Philadelphia and San Francisco for individuals and by partnering with companies and organizations to design custom programs that deliver business results. Wharton Executive Programs can change how executives view their leadership roles and the business opportunities ahead. Our programs are informed by in-depth academic research and extensive industry experience of Wharton faculty and are designed to deliver knowledge for immediate and lasting impact.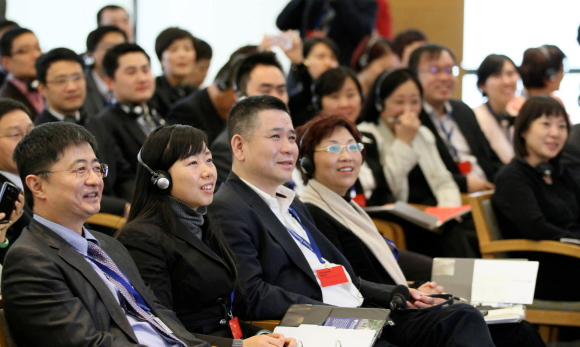 Participation in a customized program gives executives access to Wharton faculty consultants, world-renowned for their thought leadership and unparalleled global business expertise. Our innovation-minded experts help premier companies identify their executive development needs, then work collaboratively to design programs customized to achieve measurable business outcomes.
The programs present best practices in such areas as leadership, finance, strategy, marketing, and management and enable the company and its leaders to acquire new frameworks that promote innovative ways of thinking. Wharton experts design the program for relevancy and immediate application that invariably yields high-impact results. For more than 60 years, Wharton Executive Education in the USA has partnered with some of the most successful, forward-thinking companies and organizations around the world.
Many of China's leading CEOs come frequently to Philadelphia in the United States to explore ways that Wharton faculty can help them develop their own leadership skills and advance their business acumen. Some of the Chinese companies and organizations we have worked with include:
Bank of Beijing
Baoshang Bank
Chic Group
China Asset Management
China Merchants Bank
CITIC
E-House China
Longfor Property
Minsheng Bank
Noah Holdings Limited
These, and many other, organizations have sent many executives to our Philadelphia campus in the United States to work with Wharton faculty to solve an internal problem, sharpen specific skills, or learn the latest research-generated knowledge. Executives return to their workplace able to translate that knowledge into action for immediate business impact.
What defines Wharton Executive Education's programs most of all is this: our professors have the proven ability to help executives shift the focus of their organizations from merely managing the effects of global change to being agents of it. And now the Penn Wharton China Center brings Wharton faculty and their consulting and presentation skills directly to China, offering our East Asian clients the flexibility of working with us closer to their home base.
The same Wharton faculty who earned rave reviews from participants in USA based programs are now available to work directly with your company or organization anywhere in the world including China through the Penn Wharton China Center.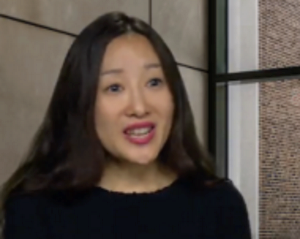 Coco Zhang
Vice President
External Affairs Mary Kay (China)
Cosmetics Co., Ltd.
Wharton Executive Education video testimonial (English) (Chinese)
"How to make decisions in a world of complexity and uncertainty: this is not something you can learn from your day-to-day work"
"Professors at Wharton are not teaching, they are inspiring. And we are not studying, we are evolving."