Frederick Steiner, MRP'77, MA'86, PhD'86, the Dean and Paley Professor for the University of Pennsylvania School of Design (PennDesign), and Ken Lum, Chair of the Fine Arts Department, hosted an alumni reception at the Penn Wharton China Center on March 7. About 50 guests, including a group of visiting PennDesign students, enjoyed the night.
Dean Steiner delivered the keynote address on Impact, Innovation, and Vision — how PennDesign is making a global impact and addressing complex sociocultural and environmental issues through thoughtful inquiry, creative expression, and innovation. Here are a few highlights:
Visionary
Since its founding in 1914, PennDesign has been a world leader thanks to its academic strength and impact in the field.
The School of Design has been home to some of the heavyweights in the world of design. Louis Kahn, who is recognized as one of the world's great Modernism architects, was a professor of architecture at PennDesign. Ian L. McHarg, founder of the school's Department of Landscape Architecture, pioneered the concept of ecological planning with his book Design with Nature. In recognition of McHarg's legacy, the department is establishing the Ian L. McHarg Center — a nexus of research, teaching, and advocacy for improving the relationship between cities and their landscapes, and the impact of urbanization on ecosystems.
The school welcomed its first intake of Chinese students in the 1940s, helping to cultivate a new generation of Chinese architects and architecture educators. Among them are some of the pioneers of modern Chinese architecture, including Liang Sicheng, Lin Huiyin, Yang Tingbao, and Zhubin.
Innovation
PennDesign fosters innovation by offering students interdisciplinary courses that combine elements of design, engineering, and biology. This gives them opportunities to explore new directions and extend the frontiers of the possible.
The Monument Lab project, led by Prof. Ken Lum in Philadelphia, is an example of how this approach works in practice. It brings together curators, artists, scholars, and students to produces citywide exhibitions, scholarly publications, and video projects, to change the way people record the history of a city.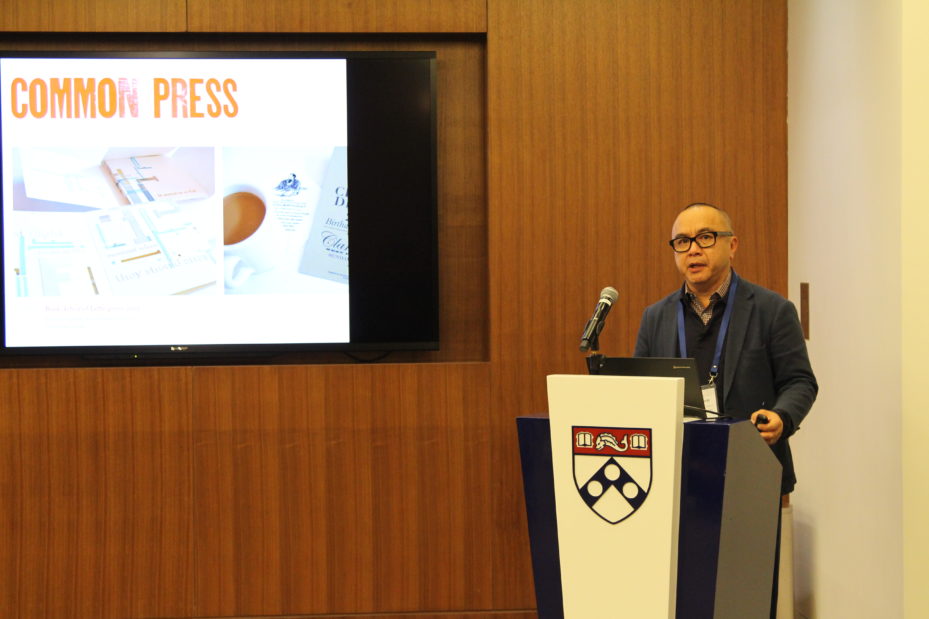 Global Impact
Collaborative projects by PennDesign have had a significant impact. The school worked closely with Pienza to let students who majored in historic preservation travel to the UNESCO World Heritage City to gain hands-on experience with Renaissance-era history. The school has exchange programs with other design schools, and has hosted a plethora of important exhibitions. The school also offers prizes to reward outstanding students and contributors in their field.
Over the spring break, Professor Ken Lum guided a group of students on a visit to Beijing to get inspiration from the city's traditional architecture. Erlin Geffrard, GLA'18, a PennDesign student who originally hails from Haiti, said he was excited about this opportunity. It was his first time in China and his first visit to the Penn Wharton China Center. "This place is terrific, and I feel like I'm on campus (in Philadelphia)," he said.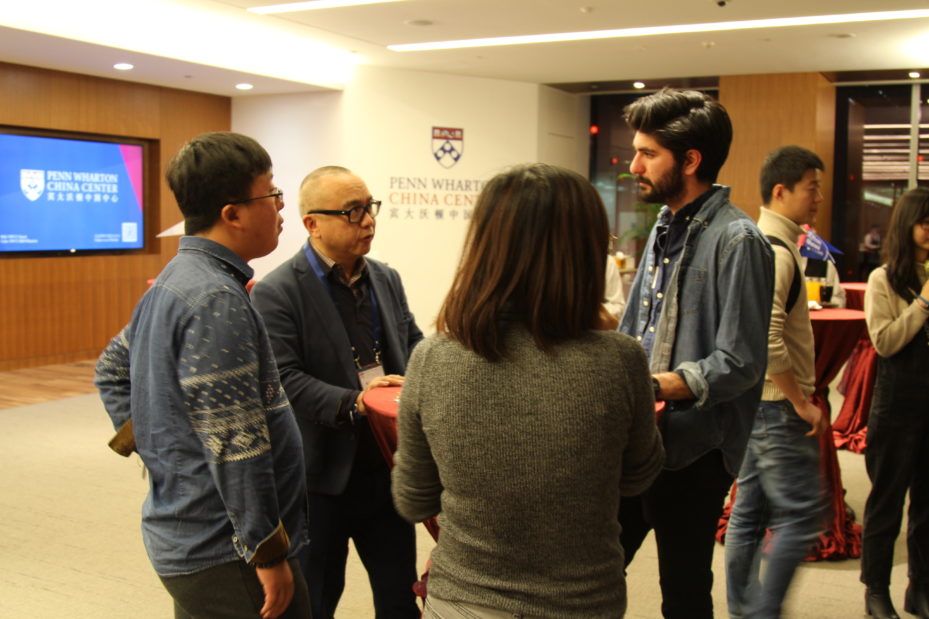 Tang Xiaochi, GLA'18, said this event was a golden opportunity for alumni to connect. Tang hopes to participate in more events like this one hosted by the Penn Wharton China Center.
PennDesign alumni were joined at the event by alumni from the Wharton School, Penn's Graduate School of Education, and PennEngineering as well as friends from other design schools in Beijing and prospective students of the school. The fact that this event attracted such a wide cross-section of attendees highlights a point Dean Steiner made in his keynote: that the Penn Wharton China Center plays an important role in connecting the University and China through its work promoting academic and personal exchanges.