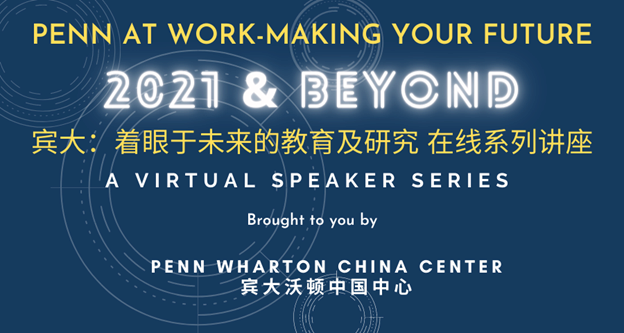 At Penn, we work hard to ensure that our students are career- and future-ready.
This year, PWCC is launching a brand-new series entitled, "Penn at Work — Making Your Future: 2021 and Beyond." The series will cover carefully curated topics that will define the future and reshape humanity through the lens of our students, faculty, alumni, and industry leaders.
We welcome the Penn and Wharton community, industry professionals, the general public to participate. For more information and to register for any upcoming events, please visit https://pwcc.upenn.edu/en/events/.