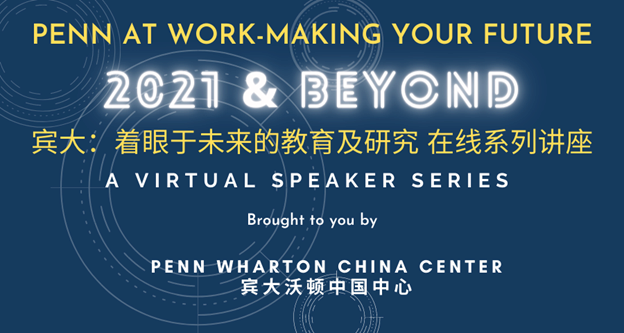 At Penn, we work hard to ensure that our students are career- and future-ready.
This year, PWCC is launching a brand-new series entitled, "Penn at Work — Making Your Future: 2021 and Beyond." The series will cover carefully curated topics that will define the future and reshape humanity through the lens of our students, faculty, alumni, and industry leaders.
We welcome the Penn and Wharton community, industry professionals, the general public to participate. For more information and to register for any upcoming events, please visit https://pwcc.upenn.edu/events/.
---
Future of Blockchain and Crypto
Blockchain and cryptocurrencies have become a global phenomenon in recent years. In February, PWCC and Penn Blockchain Club invited Charlie Lee (Founder of Litecoin and Engineering Director at Coinbase) to discuss the future of the sector. Watch the full event above.
---
Emerging Research at Penn Engineering
In March, three of our faculty members described their emerging cutting-edge research in the areas of computer vision, materials science, and emerging hardware for machine learning, and the importance of collaborative approaches to education and research in a panel. Watch the full event above.